Sandalwood Shakti Bracelet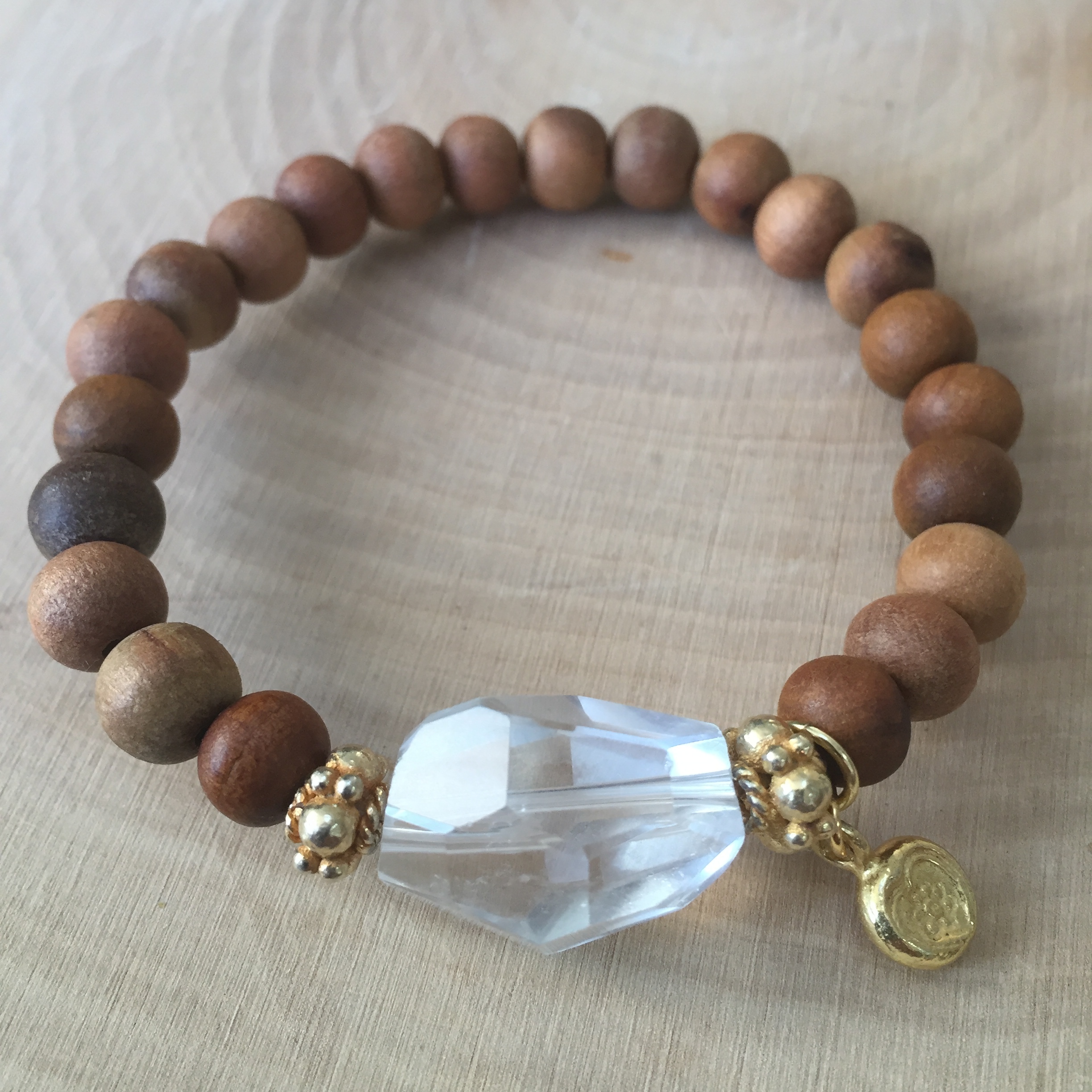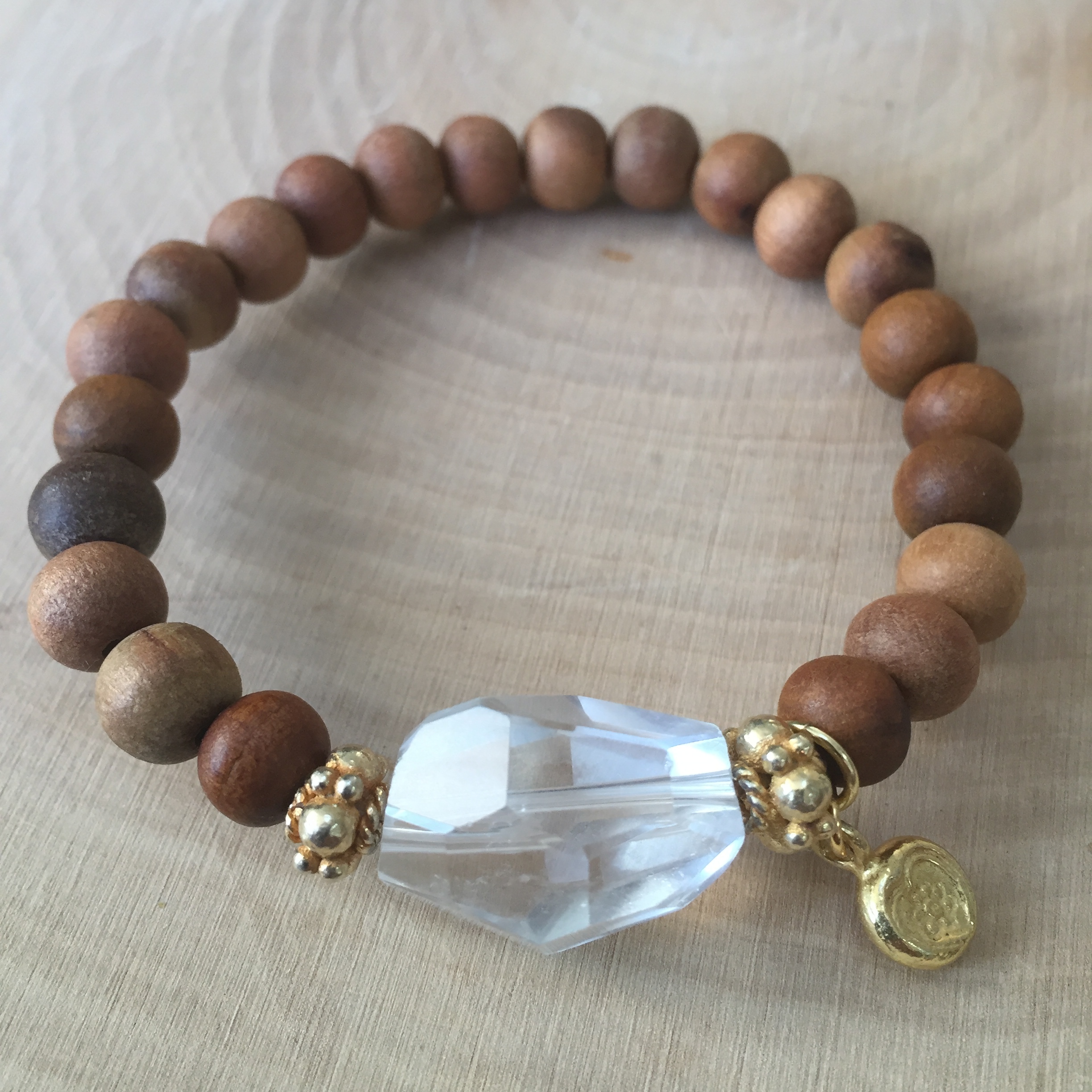 Sandalwood Shakti Bracelet
Blissful Properties:
Shakti represents the power and energy flowing through the entire universe. It is the divine feminine creative power. Connecting to the shakti energy is to connect to our true selves, our beauty, our love, our fire.
Sandalwood is ancient healing holy wood dating back to over 4000 years ago. This ancient wood invokes deep relaxation, aids in mediation, and offers powerful protection and healing.
Tibetan Quartz mined from the Himalayan Mountains...one of the most sacred places on Earth. This sparkly clear stone blocks all negative energy, works with balancing all the chakras, and creating harmony within the mind...body...and spirit.
18K Gold Vermeil Beads from India
Personal Mantra for you: May I be Safe and Protected...May I know my truth...May I live with purpose.